Vitamin Enriched Face Base
Hey, I just found something amazing for my skin!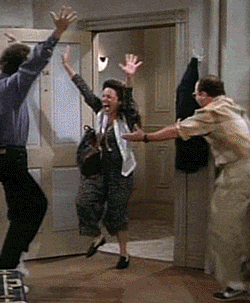 At the beginning of October I had a Masterclass at the new Bobbi Brown Pro studio in Soho (London) and I discovered this amazing face cream called "Vitamin Enriched Face Base," great for this cold weather.
Is described like "smooth on clean skin for a plumped up, cushiony look and to create the perfect canvas for makeup" which I agree 100%.
You know those moisturisers you apply just before foundation and it feels sticky, greasy or slippery when you put the foundation on? Well, this is different. I feel like it creates a great skin texture and I also just found out it has a BUILT-IN-PRIMER. What could be better than that? Just think about it - moisturiser + primer all in one that means you save money by not buying also a primer, and it's time saving.
To be honest when I started to use it, I gave up on my primer by instinct ( I normally use Dermalogica hydrablur ), because I felt like I don't need it that much after applying it, and now by writing this review I just found out it has primer in it!
It's recommended for normal to oily skin types, my skin is quite weird, can be dry or oily, clear or acne prone, is always changing but what I know for sure is that is sensitive so I always have a hard time to find a good skin care that will work for me and this it seems to work, I've been using it for almost 2 months now.
They say this oil-free formula combines the moisturising power of Shea Butter with Vitamins B, C and E. Grapefruit and Geranium fragrances leave a light, uplifting scent on skin. I do feel like my skin is more hydrated when I use it and it does feel good when touching, I also quite like the scent ( I normally use scent free products because of my sensitive skin).
How to use : I apply it in the morning after I clean my face with some thermal water ( I use Avène ) Basically just spray my face and then wipe it with some cotton pads, and after I take a small amount of cream and massage it in between my finger tips then start massaging into the skin. I do the same thing in the evening, after I remove my makeup if I have any.
Pro tip! After applying makeup, if it happens to have a little dry skin around the nose let's say, or if you had a zit and now you have a little dry skin peeling around that area, just take a small amount of cream and just pat it gently right there. Before this cream I was using a tiny bit of face oil, now I think this is better as it keeps the balance of the makeup texture, on top of foundation or even after I've put powder on.
In conclusion, this is a really good face base, and moisturiser, go check some more reviews on Google or on their website, I got this without seeing any review, the only mistake I've made is that I got the small pot, not the big one and then I had to buy the big one, luckily I know this gorgeous girl Louise Scotland that helped me, go check her too on instagram louisescottlandmakeup you can find great reviews of products, and she knows what she is talking about, believe me!
Love,
A
#bobbibrown #skin #primer #beauty #makeup #moisturiser #vitamin